Student Feature: Awards and Recognition at the Global Online Academy Catalyst Conference
This past year, the History 10 teachers decided to change the typical research project to a research project that required students to look at an issue in current society, the history of that issue, and propose a solution. After completing their paper, the students submitted a version of their findings to the Global Online Academy Catalyst Conference. If you have a chance, I would recommend looking at all of the work of the US History students online (and several students who are taking GOA classes!). While all of the projects were great, four sophomores were recognized for their papers, and one junior was recognized after taking a GOA course.
Sara Covin received a Catalyst for Change Prize for her presentation entitled An IOU for Women: The Disparity in Pay between Men and Women Since 1930. One of the panelists reviewing this presentation wrote, "Very thorough and well-researched project that not only gave solid and comprehensive background, but also put a detailed plan of action into place. This project — also very relevant in its timing given the #METOO environment — has a strong chance of inspiring immediate change, as specific tools are given to the reader to act now."
Gayatri Singla's presentation titled The Polluted Sounds of the Sea garnered the praise of evaluators, one writing, "The first thing that impressed me was Gayatri's long-held interest in marine science. Gayatri is passionate about it and did a great job articulating the dire problems experienced by whales. I knew very little about whales or that anything had been impacting them. This project brought their plight into focus. The end result of reading this project: I want to know more, and if I can help, I would now be interested in learning how."
Siena Martin received a Catalyst for Change Prize for her presentation, The Right to Choose: History of Birth Control. A reviewer describer the project by saying, "I was impressed how the author outlined a cogent history of reproductive rights over time, and in doing so illustrated how frustrating and exhausting it is that we are still fighting this fight. The author provides concrete solutions for us to consider as we move forward."
Elizabeth Novogradac captured the attention of panelists with her presentation "They Did Not Listen" : Sexual Violence after Title IX.  Panelists praised the relevancy of the project, "The timing of this research and project is excellent. In light of the #METOO movement, there could not be a more relevant time to inspire and affect change in the world for increasing awareness among and reducing cases of sexual abuse among female athletes. This project was particularly well-researched with numerous excellent sources used and cited. The videos included — with firsthand accounts — were particularly illuminating and moving. Very well done."
Sydney Medford received a Catalyst for Change prize for her work in GOA's Architecture course, creating a proposal called Oakland, CA Temporary Homeless Shelter. She impressed panelists with "her professional ideas and execution," and they applauded her for having "clearly identified a significant global problem but made it relevant by examining its impact on her home city, Oakland. Sydney's presentation illustrated advanced architectural thinking and skills and was well documented."
Summer Music 2018
Summer is just around the corner! Not only do you have to look forward to sleeping in, partying all night, and of course no homework, but there are going to be some new songs and albums to jam out to while you are at it.
To start off the summer, on June 15, Christina Aguilera's new album Liberation will be released. This will not only be a big day for her but for her fans as well; Aguilera has not released an album since Lotus in 2012. Ever since giving birth to her second daughter in 2014, she has been juggling being a devoted mother and writing her new album. There is no doubt that this talented singer will shock all her fans around the world with her new album, but hers isn't the only one to look out for. 5 Seconds of Summer will also be releasing their new album Youngblood on June 22. This Australian pop rock band formed in 2011 and, although they aren't as popular as other pop bands, they have a few top hit singles such as Amnesia (2014) and She's Kinda Hot (2015).
One of the most awaited album releases is for Ariana Grande's album Sweetener. Although there is no official release date, Grande says that is definitely "coming this summer." However, she may have spilled the beans on this special date during an interview with host Jimmy Fallon in early April; Grande revealed that "there are only three 20ths until the big thing," so fans can infer that the likely release date for her new album is July 20th. Grande chose to name this album Sweetener because "It's kind of about bringing light to a situation or to someone's life, or somebody else bring[ing] life to your life. Sweetening the situation."
For new upcoming singles in the summer, there aren't many to keep an eye out for; however, there are some songs that have already been released that will be top hits throughout the entire summer such as God's Plan by Drake, FRIENDS by Marshmello feat Anne Marie, and Psycho by Post Malone ft Ty Dolla $ign. Popular music today ranges from pop to rap and even to country music. Make sure to keep updating your summer playlist, as there will be new music to discover almost every week.
2018 Summer Movies
This summer, we have a ton of great movies heading our way! From outer space adventures to a thriller about forgotten ancestry, we, here at expos, can't wait to hit the theaters.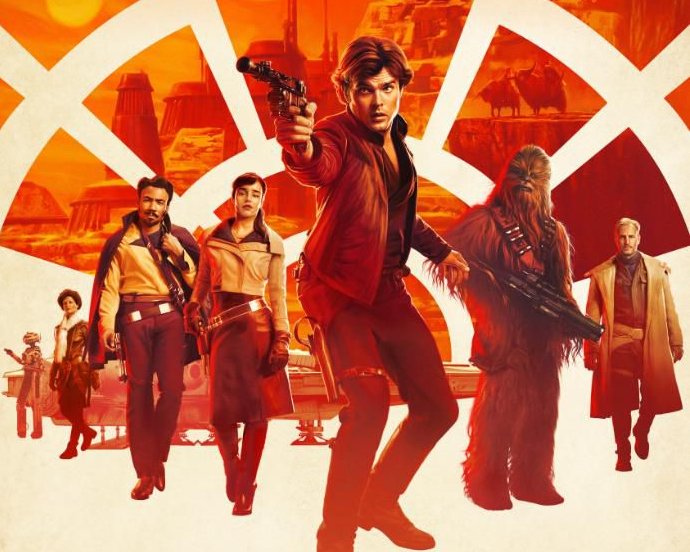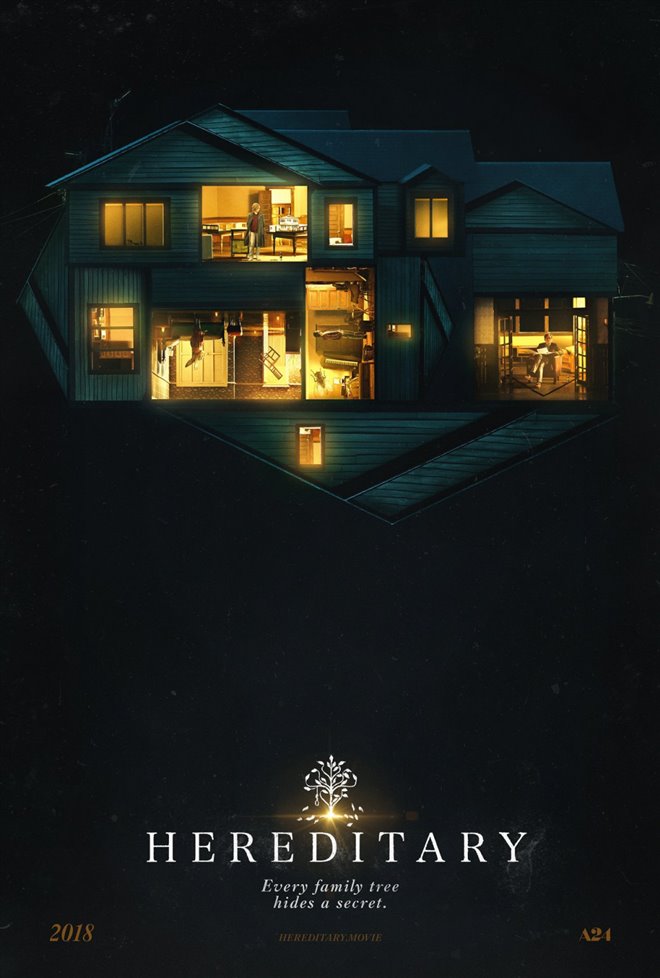 Jurassic World: Fallen Kingdom (June 22)
Sicario 2 (June 29)
Replica (August 17)
What kind of cheese are you?
Click here for our quiz on an outside page
Inside Secrets of the Women's Soccer Team
D Block Vlog 2: Valentine's Day Juice & More (not clickbait)
Sacramento Lobbying Slide Show
On April 19th, 20 Head-Royce students went to Sacramento to lobby for stricter gun regulations in California as part of the larger student group, Bay Area Student Activists, B.A.St.A for short. While they were there, they met with state legislators to find out and possibly help shape the future of gun control.
ra
2018 Annual Art Show (Photo Gallery)
This year, as usual, there was an amazing display of student art in the middle school hallway for the annual art show. The web gallery is an incomplete show of many student artworks with topics ranging from an exploration of Freud's "id" to portraits, from animals to Shakespeare and beyond.
March for Our Lives- A Feature of Student and Faculty Activists at HRS
7000 Kids in 5 Years
I've been struggling to try to find the words that wrap up everything into less than a minute. I keep looking through Twitter, Instagram, and Facebook looking for someone else's words who can capture mine better than I possibly could, but all I kept seeing was their tweets and posts.
I saw Joaquin Oliver's year anniversary post for his girlfriend and Alyssa Alhadeff's club soccer photos. I read about coach Feis, who worked three jobs to support his family. I watched videos of Meadow Polkack's brothers and father telling the President of the United States that they will NEVER see her again. I scrolled through articles talking about Anthony Borges, the freshman who defended his classmates with his own body and has been in the hospital ever since.
These people were us. They snapchatted and did their homework and debated whether or not that extra five minutes of sleep was truly worth it. If we allow politicians to continue to ignore common sense gun laws, eventually the shooting won't be 2,558 miles away.
7000 kids: that's how many have died because of gun violence since Sandy Hook, and it will only grow. #NeverAgain can we let children with guns kill children with pens. NEVER AGAIN. NEVER AGAIN. NEVER AGAIN. MARCH EXERCISE YOUR RIGHT TO VOTE. SPEAK AND MAKE NOISE.
March 14th Walkout Photo Gallery
A gallery featuring the 6-12 walkout, a glimpse of the Ashanti workshop, and several student art reflections.
We Are All Students
30 bullets in a round: that is the capacity for the semi-automatic AR-15 rifle which was legally purchased by the 19 year old Parkland shooter a full year before it was used to destroy 17 lives, 17 families, 17 groups of friends, 17 sisters, mothers, fathers, brothers, and so many more people than 17. The Smith and Wesson weapon's uses are quoted as "Competition Shooting, Home Protection, Hunting, and Law Enforcement & Military." This weapon can fire off continuous rounds of ammunition before reloading; it is described as "easy to accessorize, but hard to put down. [They] are lightweight and rugged embodying the best combination of function and form." The sale of guns has been commercialized to the level of the sale of a kid's toy. A weapon with the power to kill should not be described as "hard to put down" as if they were describing the newest Barbie doll.
The shooter was able to purchase the weapon at the age of 18. Three years before he could legally purchase alcohol. He was known to have previous anger-management and mental health issues, yet lackadaisical background checks allowed this teenager to purchase the semi-automatic murder weapon.
A popular argument is "guns don't kill people. People kill people." When I first heard that, it seemed logical, but upon reflecting further and listening to Emma Gonzalez, a student at Stoneman Douglas, I realized that this could have been a very different story had the shooter only had access to a knife. Authorities would have been able to detain him sooner. He would not have been able to recklessly sputter out bullets while simultaneously putting money in the NRA's pockets.
A lot of my close family lives in Texas. In fact, just a few days ago, they emailed my dad a picture of them with a huge hog after a successful hunting trip. I am not against the second amendment and one's right to bear arms. What I am against, however, is how out of context the American people have taken that amendment for today's usage. In 1791, there were muskets and pistols that could fire about three effective rounds per minute. Now we are talking 30 [rounds], in a matter of seconds.
Some of you may be thinking, "I don't see how I connect. I go to Head-Royce, a well-protected and safe school, I just don't see this happening to me." But the sad truth is, no one could see this coming. If you had asked the students a month before the shooting if they would have to hide away from windows, guard themselves from bullets with thick textbooks, and witness their peers and teachers bleed out in front of them on Valentine's Day, they would all look at you in disbelief. Yet you still might be thinking, "well California has stricter gun laws than Florida." While true, strict gun laws do not stop countless shooters every day up and down the West Coast. So for those of you who try to distance yourself from this issue – maybe because if you really thought about it, it would be too painful – I would encourage you to think what we have in common with the kids in Florida: we are all students.
We are all students who wake up early every morning to rush to the bus, who are up way too late working on homework, and who complain about how jam-packed their week is. We are all students who shouldn't have to question their safety at a sacred space for learning. We are all students who shouldn't have to have teachers carrying around guns as protection. The brave students of Stoneman Douglas High School have been able to add momentum to the long running gun control conversation, and I'm sure many of us have been a part of history class debates on gun control, but now, more than ever, it can no longer be a conversation.
This is not a one-off. This is not an issue you can talk about in History class and then dismiss until it is brought up again. For me, this feels like a personal attack that does not end today. For me, it does not end until semi-automatic weapons are banned, the gun purchasing age is raised to 21, background checks are re-vamped, and mental health is monitored closer especially during the high school years.
There are so many emotions that I have felt since February 14th: shock, anger, disbelief, denial, frustration, sadness. There are so many more things I wanted to talk about. However, for the sake of being relatively brief and letting other voices speak their opinions, I will end here. I wish I could say more, but mostly I wish the 17 victims could say more. Those 17 lives were not done making their impact: Alyssa, Scott, Martin, Nick, Aaron, Jaime, Chris, Luke, Cara, Gina, Joaquin, Alaina, Meadow, Helena, Alex, Carmen, and Peter. They were silenced.