Inside the Teachers' Lounge: Episode 1, Mr. Scott
Perfect Prefects Video
Build a Cafe Meal, and We'll Tell You What Teacher You Are
Click here to take the quiz!
New Soccer Field on South Campus
As part of the plan for the property the School has purchased across the street, they have developed a new soccer field. It is clearly visible when one drives down Lincoln Avenue. This field is smaller than full size, so don't expect to watch any games up there. It was mainly built to give the Middle School its own field; however, the Upper School can also use it to practice when one team has a game on the main field. Just like all the other property across the street the School has acquired as part of its Bridge to 2022, this field has raised concerns among the administration about safety, as Lincoln Avenue is a busy street on a hill with a turn right near the field. The administration has proposed a tunnel to cross the street, yet this may be inconvenient as it will be placed much lower than the field at the big gates on the Upper School Patio. If the School really plans to have students crossing from side to side often, they will need to adjust the students' schedules to give them time to do so, perhaps by lengthening passing periods. This is a small problem since students may be graded down just for walking slowly/being late for class. Despite this potential setback, we are happy that the Middle School can have their own field, and that the Upper School can have their own space.
All School Fair 2018-19 Slideshow
The 2018-19 All School Fair was a big hit last night. The cotton candy was sweet and the haunted house was scary. Big thanks to all of the students and faculty who made it such a success.
On a more personal note, as a lifer, it was surreal to think that this is my last all school fair. I definitely have a deeper appreciation now that I'm in high school (since I finally realize how much work goes into the fair), and I know how much the fair means for the kiddos in the lower school.
Sydney's Summer Movie Reviews
Disobedience (2.5/5 stars)
Based on the novel by Naomi Alderman (who wrote The Power, which is a great read!), Disobedience is the story of a woman who has escaped the small Jewish town in the United Kingdom, and now lives a bohemian, artist living in New York. However, when she gets the call that her father has died, she returns to face the town and a secret former flame. While the plot is interesting and touches on a lot of big themes (religious stigma around the gay community and gender norms), it lacked a certain tangible feature: dialogue. The movie was slow paced and a bit dry because of the silence. That said, the lack of dialogue may have been a choice made by the artistic team, as silence consumes the small religious town and, in the film, was successful in heightening the tension (although there was never a reason to be tense, as nothing bad ever came to pass). All in all, this movie is for the person who likes slower paced films that touch on big issues, but I would not recommend it to most due to the pace and overt sexual nature.
Solo: A Star Wars Story (5/5 stars)
While I am not the most avid Star Wars fan (don't get me wrong, I've seen all the movies and enjoy them quite a bit), I feel like I have the authority to say that Solo was a good movie! It received some hate from the die-hard fans, but I felt like it delivered everything I wanted: twists and turns, adventure, great chase scenes (loved them filling out Solo's backstory!), romance, friendship, and the charismatic Han that we all know and love. Keep in mind, for me to say that I liked Alden Ehrenreich as Han, required me to get over how terrible he was in the film adaption of Beautiful Creatures. In summary, I liked it because it was fun. Obviously, Star Wars isn't on this list because it will sweep the Oscars or Sundance Film Festival, but it delivered the gift of being transported into outer space for two hours and seeing the origin of the best space pilot in the galaxy.
Ocean's Eight (5/5)
I was incredibly excited for Ocean's Eight and it delivered on EVERYTHING I wanted: girl power, a fantastic heist in the typical Ocean's style, and, of course, Rihanna. Sandra Bullock was the perfect female counter to George Clooney's Danny Ocean since they have the same despicable but charming quality. As someone who loves the Met Gala in real life, I loved the plot, and I actually think it's the most clever of all of the Ocean's movies. Seriously, what's better than stealing not just jewelry from one of the most coveted guests, but also clearing out the exhibit? Additionally, the actresses were all fantastic in the movie, since they had distinct personalities but were able to work well as a team.
Incredibles 2 (4.5/5)
The Incredibles 2 was so much fun, predictable, but fun. When I say predictable, I mean anyone over the age of 8 could've figured out the villain within the first half an hour, probably less. The movie was also a bit too long for my taste, much like the first one, and could've been condensed. That said, I was thrilled with the Jack-Jack sequences since they were by far the funniest and most creative parts of the movie. While I was working at the Head-Royce summer camp, one of my campers would not stop talking (or rather laughing) about the Jack-Jack/ raccoon scene, which the animators clearly enjoyed making given the creativity at play. I felt like it was a shame that the baby stole the film, and I wish Violet and Dash had had a storyline beyond struggling with boys and struggling with math, respectively. I must admit, the two-second clip of Violet blowing water out of her nose was relatable. In total, the movie was a blast from the past for me, and I enjoyed it
Jurassic World: Fallen Kingdom (3/5)
Fallen Kingdom is a middle movie. That's fine, but that is what it is. It harkened back to some of the original scenes in Jurassic Park, but the animation was better! That said, it was boring with the constant suspense and lazy writing. I really enjoyed the dinosaur trafficking storyline and thought that the auction scene was well done, but it was drawn out too long.  
Hearts Beat Loud (4/5)
Hearts Beat Loud was exactly what I wanted to watch: a feel-good, family, comedy with slight dramatic elements. It was an amazing ensemble piece featuring Nick Offerman, my parks and rec favorite, about a single dad who is deciding whether or not to give up his record-shop due to lack of business. The other key storyline is the relationship between father and daughter, who is gearing up to attend UCLA in the fall. The father and daughter duo create a band and produce a Spotify hit. While the movie seems cheesy, I thought that it was very sweet to see people have such a bond over music.
Sorry to Bother You (5/5)
Sorry to Bother You was Fascinating with a capital "f." Going in, I thought that the movie was simply going to be about a young African-American man working in customer service, who finds that using his "white voice" is the only way to climb the ranks; however, this brief summary is what you are LED to believe by the trailers, when the movie is in fact much more. Indeed, the movie is a commentary not only on what it's like to be black in America, but on capitalism in America and the obvious intersection between race and success. I was absolutely shocked about halfway in, and I can't say anything else lest I spoil it. Would definitely recommend watching, but there is some graphic nudity and swearing, so be cautious watching with parents unless they're the ones who suggested it.
Mamma Mia: Here We Go Again! (5/5)
Mamma Mia was by far the most fun movie I saw this summer. That said, I am one who is always on board for a musical romantic comedy, so I was definitely the target audience. I thought that the songs were really well incorporated into the film (perhaps more successfully than the original) and it was so much fun to see the original and new members of the cast. I loved the flashbacks since they just allowed for so much fun. Yes, I know that I've used the word "fun" 3 times, but that is the best way to describe this movie. I kid you not, I had an ear to ear grin on my face as soon as the opening scene began.
Won't You Be My Neighbor (6/5)
Won't You Be My Neighbor? was the most moving film I saw this summer. It was a documentary about Fred Rogers, or Mr. Rogers, who was a pastor turned children's television show host which ran from 1968 to 2001. While the show wasn't a part of my upbringing, I was deeply moved by the message of kindness and acceptance that he preached. For example, in the 60s and 70s, there had been headline after headline about people of color not being allowed in public pools, so Mr. Rogers responded with an episode where he invited a black man to sit with him on a hot day in the Neighborhood and put his feet in a kiddie pool with him. Overall, the empathy and general kindness of Mr. Rogers was very inspiring, and the movie carried a message that I will carry with me for a long time.
Eighth Grade (3.5/5)
Eighth Grade was painfully real. The movie was about a girl in 8th grade who had a YouTube account where she gave her followers (but more accurately herself) advice on being confident and making friends. The movie starts with one of these YouTube videos, and it was the cringiest (yes, not a real word, I know) thing I've ever watched. Truly painful. That said, her trying to give herself advice was really real. While I was in 8th grade before all of the social media bloggers had taken off, the idea of comparing yourself to others, trying to fit in, etc. all resonated with me. Eighth Grade was also sad, in a way, just watching life unfold and see her deal with social pressures was hard, but only because it was real.
Movies seen but not reviewed: Deadpool 2 and Avengers: Infinity Wars
Next on my list: Juliet, Naked and Crazy Rich Asians
Student Feature: Awards and Recognition at the Global Online Academy Catalyst Conference
This past year, the History 10 teachers decided to change the typical research project to a research project that required students to look at an issue in current society, the history of that issue, and propose a solution. After completing their paper, the students submitted a version of their findings to the Global Online Academy Catalyst Conference. If you have a chance, I would recommend looking at all of the work of the US History students online (and several students who are taking GOA classes!). While all of the projects were great, four sophomores were recognized for their papers, and one junior was recognized after taking a GOA course.
Sara Covin received a Catalyst for Change Prize for her presentation entitled An IOU for Women: The Disparity in Pay between Men and Women Since 1930. One of the panelists reviewing this presentation wrote, "Very thorough and well-researched project that not only gave solid and comprehensive background, but also put a detailed plan of action into place. This project — also very relevant in its timing given the #METOO environment — has a strong chance of inspiring immediate change, as specific tools are given to the reader to act now."
Gayatri Singla's presentation titled The Polluted Sounds of the Sea garnered the praise of evaluators, one writing, "The first thing that impressed me was Gayatri's long-held interest in marine science. Gayatri is passionate about it and did a great job articulating the dire problems experienced by whales. I knew very little about whales or that anything had been impacting them. This project brought their plight into focus. The end result of reading this project: I want to know more, and if I can help, I would now be interested in learning how."
Siena Martin received a Catalyst for Change Prize for her presentation, The Right to Choose: History of Birth Control. A reviewer describer the project by saying, "I was impressed how the author outlined a cogent history of reproductive rights over time, and in doing so illustrated how frustrating and exhausting it is that we are still fighting this fight. The author provides concrete solutions for us to consider as we move forward."
Elizabeth Novogradac captured the attention of panelists with her presentation "They Did Not Listen" : Sexual Violence after Title IX.  Panelists praised the relevancy of the project, "The timing of this research and project is excellent. In light of the #METOO movement, there could not be a more relevant time to inspire and affect change in the world for increasing awareness among and reducing cases of sexual abuse among female athletes. This project was particularly well-researched with numerous excellent sources used and cited. The videos included — with firsthand accounts — were particularly illuminating and moving. Very well done."
Sydney Medford received a Catalyst for Change prize for her work in GOA's Architecture course, creating a proposal called Oakland, CA Temporary Homeless Shelter. She impressed panelists with "her professional ideas and execution," and they applauded her for having "clearly identified a significant global problem but made it relevant by examining its impact on her home city, Oakland. Sydney's presentation illustrated advanced architectural thinking and skills and was well documented."
Summer Music 2018
Summer is just around the corner! Not only do you have to look forward to sleeping in, partying all night, and of course no homework, but there are going to be some new songs and albums to jam out to while you are at it.
To start off the summer, on June 15, Christina Aguilera's new album Liberation will be released. This will not only be a big day for her but for her fans as well; Aguilera has not released an album since Lotus in 2012. Ever since giving birth to her second daughter in 2014, she has been juggling being a devoted mother and writing her new album. There is no doubt that this talented singer will shock all her fans around the world with her new album, but hers isn't the only one to look out for. 5 Seconds of Summer will also be releasing their new album Youngblood on June 22. This Australian pop rock band formed in 2011 and, although they aren't as popular as other pop bands, they have a few top hit singles such as Amnesia (2014) and She's Kinda Hot (2015).
One of the most awaited album releases is for Ariana Grande's album Sweetener. Although there is no official release date, Grande says that is definitely "coming this summer." However, she may have spilled the beans on this special date during an interview with host Jimmy Fallon in early April; Grande revealed that "there are only three 20ths until the big thing," so fans can infer that the likely release date for her new album is July 20th. Grande chose to name this album Sweetener because "It's kind of about bringing light to a situation or to someone's life, or somebody else bring[ing] life to your life. Sweetening the situation."
For new upcoming singles in the summer, there aren't many to keep an eye out for; however, there are some songs that have already been released that will be top hits throughout the entire summer such as God's Plan by Drake, FRIENDS by Marshmello feat Anne Marie, and Psycho by Post Malone ft Ty Dolla $ign. Popular music today ranges from pop to rap and even to country music. Make sure to keep updating your summer playlist, as there will be new music to discover almost every week.
2018 Summer Movies
This summer, we have a ton of great movies heading our way! From outer space adventures to a thriller about forgotten ancestry, we, here at expos, can't wait to hit the theaters.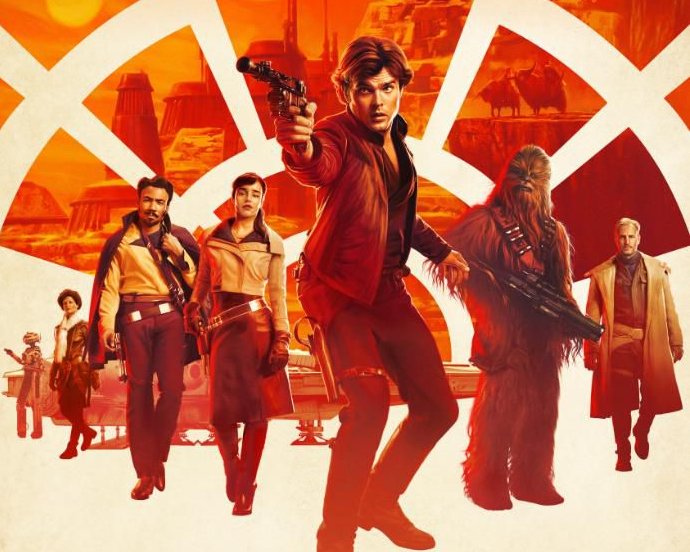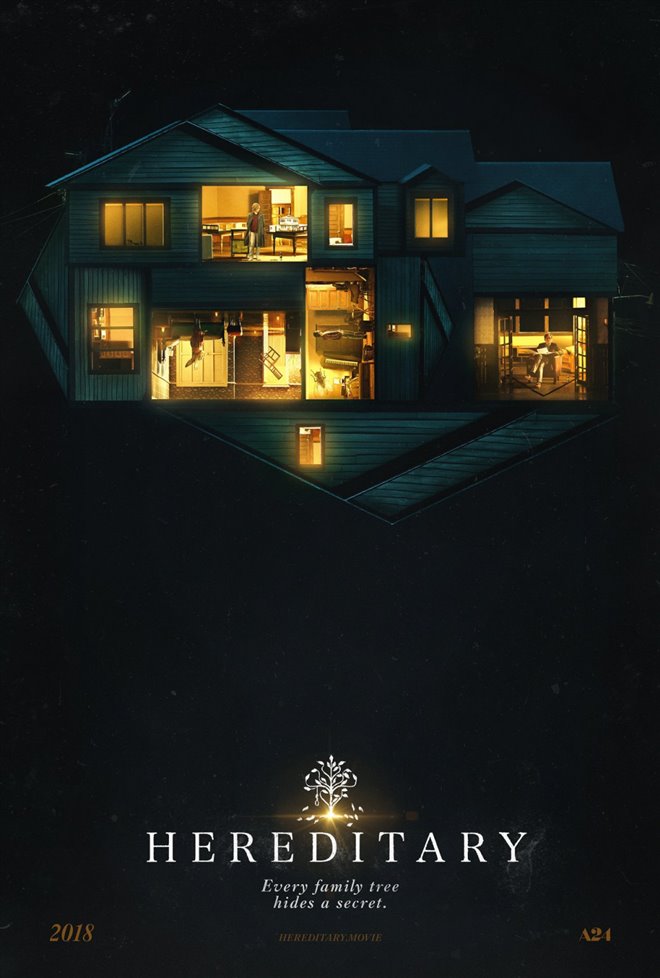 Jurassic World: Fallen Kingdom (June 22)
Sicario 2 (June 29)
Replica (August 17)
What kind of cheese are you?
Click here for our quiz on an outside page
Inside Secrets of the Women's Soccer Team
D Block Vlog 2: Valentine's Day Juice & More (not clickbait)