Summer Music 2018
Summer is just around the corner! Not only do you have to look forward to sleeping in, partying all night, and of course no homework, but there are going to be some new songs and albums to jam out to while you are at it.
To start off the summer, on June 15, Christina Aguilera's new album Liberation will be released. This will not only be a big day for her but for her fans as well; Aguilera has not released an album since Lotus in 2012. Ever since giving birth to her second daughter in 2014, she has been juggling being a devoted mother and writing her new album. There is no doubt that this talented singer will shock all her fans around the world with her new album, but hers isn't the only one to look out for. 5 Seconds of Summer will also be releasing their new album Youngblood on June 22. This Australian pop rock band formed in 2011 and, although they aren't as popular as other pop bands, they have a few top hit singles such as Amnesia (2014) and She's Kinda Hot (2015).
One of the most awaited album releases is for Ariana Grande's album Sweetener. Although there is no official release date, Grande says that is definitely "coming this summer." However, she may have spilled the beans on this special date during an interview with host Jimmy Fallon in early April; Grande revealed that "there are only three 20ths until the big thing," so fans can infer that the likely release date for her new album is July 20th. Grande chose to name this album Sweetener because "It's kind of about bringing light to a situation or to someone's life, or somebody else bring[ing] life to your life. Sweetening the situation."
For new upcoming singles in the summer, there aren't many to keep an eye out for; however, there are some songs that have already been released that will be top hits throughout the entire summer such as God's Plan by Drake, FRIENDS by Marshmello feat Anne Marie, and Psycho by Post Malone ft Ty Dolla $ign. Popular music today ranges from pop to rap and even to country music. Make sure to keep updating your summer playlist, as there will be new music to discover almost every week.
2018 Summer Movies
This summer, we have a ton of great movies heading our way! From outer space adventures to a thriller about forgotten ancestry, we, here at expos, can't wait to hit the theaters.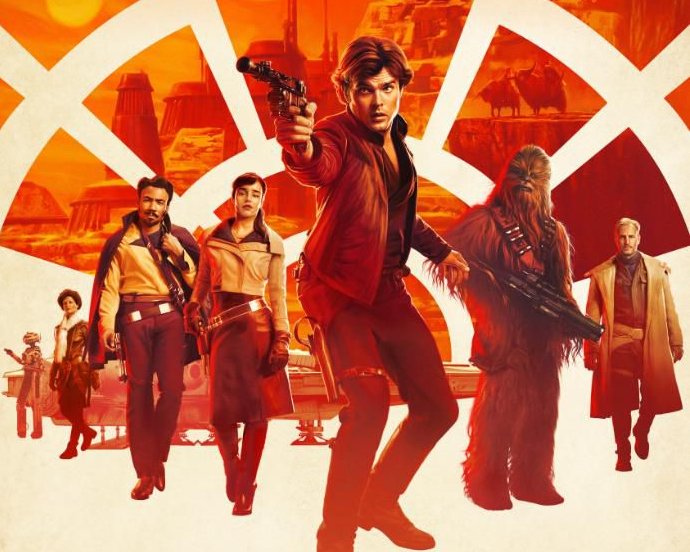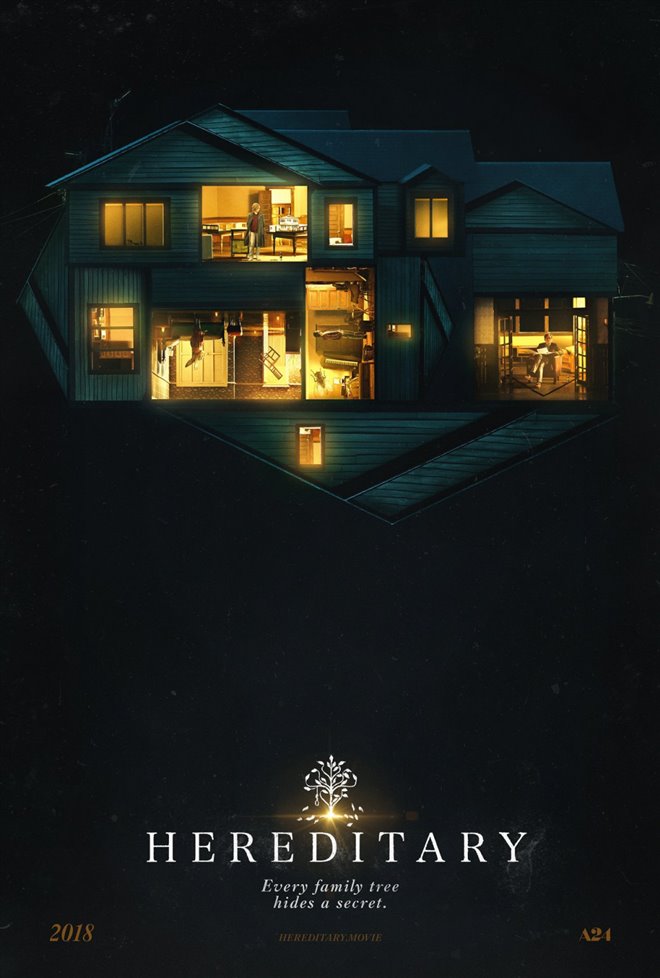 Jurassic World: Fallen Kingdom (June 22)
Sicario 2 (June 29)
Replica (August 17)
7000 Kids in 5 Years
I've been struggling to try to find the words that wrap up everything into less than a minute. I keep looking through Twitter, Instagram, and Facebook looking for someone else's words who can capture mine better than I possibly could, but all I kept seeing was their tweets and posts.
I saw Joaquin Oliver's year anniversary post for his girlfriend and Alyssa Alhadeff's club soccer photos. I read about coach Feis, who worked three jobs to support his family. I watched videos of Meadow Polkack's brothers and father telling the President of the United States that they will NEVER see her again. I scrolled through articles talking about Anthony Borges, the freshman who defended his classmates with his own body and has been in the hospital ever since.
These people were us. They snapchatted and did their homework and debated whether or not that extra five minutes of sleep was truly worth it. If we allow politicians to continue to ignore common sense gun laws, eventually the shooting won't be 2,558 miles away.
7000 kids: that's how many have died because of gun violence since Sandy Hook, and it will only grow. #NeverAgain can we let children with guns kill children with pens. NEVER AGAIN. NEVER AGAIN. NEVER AGAIN. MARCH EXERCISE YOUR RIGHT TO VOTE. SPEAK AND MAKE NOISE.
12 Signs You're a Second Semester Senior
Seeing underclassmen and being grateful you're not them
Caring more about BuzzFeed quizzes than actual tests

Realizing the freshmen look like children
      4. Feeling old
       5. Any time a person asks you about college…
      6. Before every Senior Project survey
      7. Increasing irritability towards teachers who actually assign homework
      8. Every Monday feels like:
      9. Trying to focus in class be like:
       10. When teachers say it is up to seniors to be "responsible" "respectful" role models
          11. When teachers say you should start studying for the AP exams
          12. Feeling ready to leave
Best Off Campus Lunch Spots
Here is a compilation of the best off campus lunch spots, according to the Expos upper classmen.
Montclair Egg Shop
Menu: http://www.montclaireggshop.com/wp-content/uploads/2017/03/Menu-Weekday_2017_x.pdf
Student review: "Super good with really good breakfast. If you're going, make sure you have a long block before or after lunch so you have enough time!" (Julia B, 11)
Las Comadres Taqueria
Menu: http://www.taquerialascomadres.com/our-menu.html 
Student review: "One word: amazing. Super quick, close, and delicious." (Claire R, 11)
Flippers
Menu: https://www.allmenus.com/ca/oakland/460071-flippers-gourmet-burgers/menu/
Student review: "Great curly fries! The greek salad is good when you don't want a burger." (Kate VR, 11)
Mr. Green Bubble
Menu: https://www.zomato.com/oakland-ca/mr-green-bubble-1-piedmont/menu
Student review: "While they're known for the boba, the fried chicken is also very good, along with a selection of other good food." (Sonali P, 11)
2018 Oscar Predicitons
The 90th Annual Academy Award Nominations were released today, and, as an avid movie watcher, I have put together a ballot for the plausible winners. Note that any category with a star is one that I'm not quite sure about, but I'll be updating as I see more of the documentaries and shorts!
Best Picture

"Call Me by Your Name"

"Darkest Hour"

"Dunkirk"

"Get Out"

"Lady Bird"

"Phantom Thread"

"The Post"

"The Shape of Water"

"Three Billboards Outside Ebbing, Missouri"

Lead Actor

Timothée Chalamet, "Call Me by Your Name"

Daniel Day-Lewis, "Phantom Thread"  (watch out for DDL!)

Daniel Kaluuya, "Get Out"

Gary Oldman, "Darkest Hour"

Denzel Washington, "Roman J. Israel, Esq."

Lead Actress

Sally Hawkins, "The Shape of Water"

Frances McDormand, "Three Billboards Outside Ebbing, Missouri"

Margot Robbie, "I, Tonya"

Saoirse Ronan, "Lady Bird"

Supporting Actor

Willem Dafoe, "The Florida Project"

Woody Harrelson, "Three Billboards Outside Ebbing, Missouri"

Richard Jenkins, "The Shape of Water"

Christopher Plummer, "All the Money in the World"

Sam Rockwell, "Three Billboards Outside Ebbing, Missouri"

Supporting Actress

Mary J. Blige, "Mudbound"

Allison Janney, "I, Tonya"

Lesley Manville, "Phantom Thread"

Laurie Metcalf, "Lady Bird"

Octavia Spencer, "The Shape of Water"

Director

"Dunkirk," Christopher Nolan

"Get Out," Jordan Peele

"Phantom Thread," Paul Thomas Anderson

"The Shape of Water," Guillermo del Toro

Animated Feature

"The Boss Baby," Tom McGrath, Ramsey Ann Naito

"The Breadwinner," Nora Twomey, Anthony Leo

"Coco," Lee Unkrich, Darla K. Anderson

"Ferdinand," Carlos Saldanha

"Loving Vincent," Dorota Kobiela, Hugh Welchman, Sean Bobbitt, Ivan Mactaggart, Hugh Welchman

Animated Short:

"Dear Basketball," Glen Keane, Kobe Bryant

"Garden Party," Victor Caire, Gabriel Grapperon

"Lou," Dave Mullins, Dana Murray

"Negative Space," Max Porter, Ru Kuwahata

"Revolting Rhymes," Jakob Schuh, Jan Lachauer

Adapted Screenplay:
"Call Me by Your Name," James Ivory

"The Disaster Artist," Scott Neustadter & Michael H. Weber

"Logan," Scott Frank & James Mangold and Michael Green

"Molly's Game," Aaron Sorkin

"Mudbound," Virgil Williams and Dee Rees

Original Screenplay:

"The Big Sick," Emily V. Gordon & Kumail Nanjiani

"Get Out," Jordan Peele

"Lady Bird," Greta Gerwig

"The Shape of Water," Guillermo del Toro, Vanessa Taylor

"Three Billboards Outside Ebbing, Missouri," Martin McDonagh

Cinematography:

"Blade Runner 2049," Roger Deakins (watch out!)

"Darkest Hour," Bruno Delbonnel

"Dunkirk," Hoyte van Hoytema

"The Shape of Water," Dan Laustsen

*Best Documentary Feature:
"Abacus: Small Enough to Jail," Steve James, Mark Mitten, Julie Goldman (PBS)

"Faces Places," JR, Agnès Varda, Rosalie Varda

"Icarus," Bryan Fogel, Dan Cogan (Netflix)

"Last Men in Aleppo," Feras Fayyad, Kareem Abeed, Soren Steen Jepersen (iTunes)

"Strong Island," Yance Ford, Joslyn Barnes (Netflix)

*Best Documentary Short Subject:

"Edith+Eddie," Laura Checkoway, Thomas Lee Wright

"Heaven is a Traffic Jam on the 405," Frank Stiefel

"Heroin(e)," Elaine McMillion Sheldon, Kerrin Sheldon (Netflix)

"Knife Skills," Thomas Lennon

"Traffic Stop," Kate Davis, David Heilbroner (HBO)

Best Live Action Short Film:
"DeKalb Elementary," Reed Van Dyk

"The Eleven O'Clock," Derin Seale, Josh Lawson

"My Nephew Emmett," Kevin Wilson, Jr.

"The Silent Child," Chris Overton, Rachel Shenton

"Watu Wote/All of Us," Katja Benrath, Tobias Rosen

*Best Foreign Language Film:

"A Fantastic Woman" (Chile)

"The Insult" (Lebanon)

"Loveless" (Russia)

"On Body and Soul (Hungary)

"The Square" (Sweden)

Film Editing:

"Baby Driver," Jonathan Amos, Paul Machliss

"Dunkirk," Lee Smith

"I, Tonya," Tatiana S. Riegel

"The Shape of Water," Sidney Wolinsky

"Three Billboards Outside Ebbing, Missouri," Jon Gregory*

Sound Editing:

"Baby Driver," Julian Slater

"Blade Runner 2049," Mark Mangini, Theo Green

"Dunkirk," Alex Gibson, Richard King

"The Shape of Water," Nathan Robitaille, Nelson Ferreira

"Star Wars: The Last Jedi," Ren Klyce, Matthew Wood

Sound Mixing:

"Baby Driver," Mary H. Ellis, Julian Slater, Tim Cavagin

"Blade Runner 2049," Mac Ruth, Ron Bartlett, Doug Hephill

"Dunkirk," Mark Weingarten, Gregg Landaker, Gary A. Rizzo

"The Shape of Water," Glen Gauthier, Christian Cooke, Brad Zoern

"Star Wars: The Last Jedi," Stuart Wilson, Ren Klyce, David Parker, Michael Semanick

Production Design

"Beauty and the Beast," Sarah Greenwood; Katie Spencer

"Blade Runner 2049," Dennis Gassner, Alessandra Querzola

"Darkest Hour," Sarah Greenwood, Katie Spencer

"Dunkirk," Nathan Crowley, Gary Fettis

"The Shape of Water," Paul D. Austerberry, Jeffrey A. Melvin, Shane Vieau

Original Score

"Dunkirk," Hans Zimmer

"Phantom Thread," Jonny Greenwood

"The Shape of Water," Alexandre Desplat

"Star Wars: The Last Jedi," John Williams

"Three Billboards Outside Ebbing, Missouri," Carter Burwell

Original Song:

"Mighty River" from "Mudbound," Mary J. Blige

"Mystery of Love" from "Call Me by Your Name," Sufjan Stevens

"Remember Me" from "Coco," Kristen Anderson-Lopez, Robert Lopez

"Stand Up for Something" from "Marshall," Diane Warren, Common

"This Is Me" from "The Greatest Showman," Benj Pasek, Justin Paul

Makeup and Hair:

"Darkest Hour," Kazuhiro Tsuji, David Malinowski, Lucy Sibbick

"Victoria and Abdul," Daniel Phillips and Lou Sheppard

"Wonder," Arjen Tuiten

Costume Design

"Beauty and the Beast," Jacqueline Durran

"Darkest Hour," Jacqueline Durran

"Phantom Thread," Mark Bridges

"The Shape of Water," Luis Sequeira

"Victoria and Abdul," Consolata Boyle

Visual Effects

"Blade Runner 2049," John Nelson, Paul Lambert, Richard R. Hoover, Gerd Nefzer

"Guardians of the Galaxy Vol. 2," Christopher Townsend, Guy Williams, Jonathan Fawkner, Dan Sudick

"Kong: Skull Island," Stephen Rosenbaum, Jeff White, Scott Benza, Mike Meinardus

"Star Wars: The Last Jedi,"  Ben Morris, Mike Mulholland, Chris Corbould, Neal Scanlan

"War for the Planet of the Apes," Joe Letteri, Dan Lemmon, Daniel Barrett, Joel Whist
AP Art Feature
Stores Going out of Business
What isn't there to like about online shopping? It's easy, there's usually a better selection than in store, and you can always return your item if you don't like it.  These three reasons among others were responsible for the closure of over 6,000 stores last year, and this year doesn't seem to be looking any better.  Online shopping has slowly begun to replace in-store shopping, and it was especially evident in 2017 when it was revealed that store closures were 200% more than in 2016.
According to Forbes, the desires of the consumers has also drastically impacted the status of stores.  In the past, people wanted products that were commercial, prestigious, global, and generic. However, millenials and Gen Z consumers are now looking for products that are authentic, eco-friendly, artisanal, and locally sourced.  This poses a problem for many companies as store closure marks the beginning of company failure, but as companies move to online platforms, it seems that this could change.
A company that skyrocketed in popularity was Amazon. It offers free two day shipping and free returns, and it is beginning to pave the way for a new shopping experience.  Consumers are able to order anything ranging from phones to clothes to household items to groceries, and it all has one easy checkout.  The variety of items that consumers are able to get from one place saves time that some people aren't willing to sacrifice for shopping, and it also endangers companies that specialize in one category.
Barnes and Nobles is an example of a store that is suffering because of Amazon. With the rising popularity of ebooks, the need for physical books is decreasing.  Amazon's easy system and accessibility are causing the company to suffer, and last year, Amazon stores replaced almost every Barnes and Nobles store.  Considering how Amazon also bought Whole Foods last year, it appears that Amazon is slowly taking over.
Some other stores that are suffering are:
Radio Shack
JC Penney
Macy's
Abercrombie & Fitch
Barnes and Nobles
Guess
Gamestop
CVS
Sears
K Mart
J.Crew
Staples
The Limited
Gap
Ann Taylor
TJMaxx
Costco
Home Depot
https://www.cnbc.com/2017/12/26/store-closures-rocked-retail-in-2017-and-more-should-come-next-year.html
https://www.forbes.com/sites/richardkestenbaum/2017/04/07/why-so-many-stores-are-closing-now/#34e6bf2c4159
https://qz.com/943870/amazon-amzn-will-replace-nearly-every-bookstore-barnes-noble-bks-closes-in-2017/
The Secret Life of Bagels
Instead of chocolate croissants,
 the cafe has begun serving a healthier option, bagels and cream cheese.
Senior Day- 18 Tailgate
Mens JV Soccer
Womens Tennis